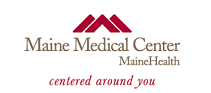 Human Research Protection Program Feedback
The Maine Medical Center (MMC) Human Research Protection Program (HRPP) recognizes that it is a privilege to work with human participants in research and welcomes any information that would support our efforts to assure the continuous quality and compliance of our program.
If you have feedback regarding research involving human participants at MMC, you may report it in one of several ways:

Speak with the Director of the Office of Research Compliance.
Speak with a Principal Investigator or Clinical Research Coordinator.
Call the MMC IRB Office at (207) 661-4474.
Email the MMC IRB Office at mmc_irb@mmc.org.
Submit your feedback CONFIDENTIALLY by using this form.
This form is not intended for issues requiring immediate attention. If you have a concern that needs an urgent response, please contact us using one of the other methods listed above.
All feedback will remain confidential and without reprisal. IF you prefer total anonymity, please use this form and do not include your name.
THE PERSON MAKING THIS REPORT IS NOT REQUIRED TO PROVIDE HIS/HER NAME.
You have selected an option that triggers this survey to end right now.
To save your responses and end the survey, click the 'End Survey' button below. If you have selected the wrong option by accident and/or wish to return to the survey, click the 'Return and Edit Response' button.